Congratulations! You've made it to the last step of Branding 101 – evolution.
You've done some solid homework to get this far. You've researched your potential audience; focused on your unique targets, developed a brand name, palette and logo. If you haven't completed these important first steps, do it now without delay.
That's a lot of exciting, hard work. As you probably can guess, you're truly just getting started.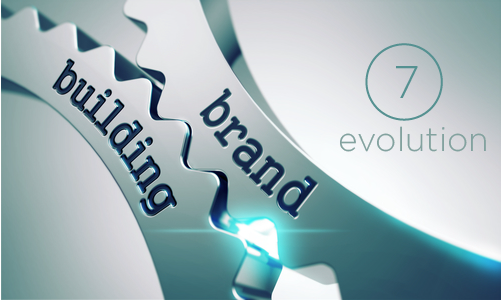 7. Apply, Extend and Evolve Your Brand

Branding doesn't begin or end with a logo or catchy slogan.
Great brands exist and stay consistent wherever and whenever your target audience interacts with you.
From the theme of your website, to your marketing strategy and customer service. Your brand lives through every communication point in contact with your customer.
This ongoing branding effort continues to shape and evolve as you interact with more customers. You'll quickly learn, if you listen carefully enough, how to best speak to them in the tone and channels they are fluent in.
Don't forget – you'll never have complete control over how others perceive your brand – for it exists largely within their individual and collective minds.
The key to understanding branding is to constantly listen to feedback from your audience, and adjust to trends accordingly. You won't be able to overcome or fix every customer service problem, but you can address it directly, quickly, and honestly.
With these key elements in place (or not), working with a third party – whether an agency, marketing consultant, or even just a freelance designer will help ensure the future of your brand's growth well beyond your own capabilities.
Don't hesitate to reach out for help, and evolve your brand into the next phase of growth and success.